Without a doubt, the Philippines did hit rock bottom with its ways ranking LAST of all countries in the world for COVID-19 resiliency. I am fully vaccinated only because I live in Baguio City, the city with the highest vaccination rate in the country. Imagine the rest of the country. How do they even live?
This is not an "I hate how everything works" kind of rant. I mean seriously everything was just incredibly idiotic and political. We have seen how America degraded and waged wars due to fact that is an OIL ADDICTED country. As a former American colony, we are eerily similar.
Carbon-induced Instability
The global South including Australia is suffering due to carbon emissions. Recently, a typhoon took lives on Southern Philippines. Even parts of Malaysia experience flooding. I have been to these countries. Actually lived in these countries. Much of Malaysia's terrain is similar to the Philippines. They have a Genting highlands which has slightly higher recorded temperatures due to fact we are much close to colder region of the world here in Northern Philippines. A lot of their cities look resilient enough as they are not as highly urbanized as Manila, but they still experiencing floods. Some Canberra residents found their car windshields damaged due to a hail storm. I just saw this on my Australian cousin's Instagram which I haven't checked in 2 years to be honest. Everything is just bad news or food porn.
This instability in the South has led to a lot of corruption even in countries perceived to have a lot less corruption. To keep the economy going, you have to lie somehow to the general public.
No one can deal with fire. Some scientists can tell you it is some kind of organism in the ocean causing this is which is just fake news and idiotic once again. It is climate change.
China has been higly criticized for many things, including its increasingly autocratic ways. I have separate opinions of their government and their people. Their government is vile. They killed pets of owners who tested positive for COVID-19. There was a missile attack on the the disputed West Philippine Sea which I believe my country really owns legally and undisputedly, and the whole world knows it.
I think that overall the Chinese are geniuses. They have a patent for a lot of important technology that will actually make sense for the future and fix the world. Recently I even bought an aftermarket thermostat housing for my car from AliExpress that was a whole lot better than the original design. Because why in the world will you have the ground pin touching water and coolant? They got rid of that and everything works better. The cause of the overheating was that design so the Engine Coolant sensor was not working properly. Overall, they know how to fix things and how to make things less idiotic.
Why I am converting my old Lancer to an electric vehicle
The maintenance costs are absurd and conventional cars are noisy. It is true they make a lot more noise no matter how you super clean every part of the system. I bought fuel injector cleaners and a lot of things you probably don't know exist for cleaning car engine parts, but even if I know how to do all these, it is useless.
I really did the Math. There are apps for this. Although, it didn't cost me a lot compared to what some people paid for, I believe learning about conventional cars is the most useless thing I have ever done in my life. I could have learned about EV conversion without knowing how it works because yes, you can actually get rid of nearly everything in the car. Only the fans and condenser would be useful.
This is the reason why I did not change everything because they would be overall useless in the future. I build my own powerwalls, so I am not part of the crowd who buys Tesla's. I built a lot of them. Even 48V powerwalls. A lot of the important parts handling charging were from China. Unfortunately, even the wires are made in China because it is rare to find silicone wires from the Philippines. I thought going through 7 years of school was undergraduate and graduate school was useless, but this was even worse because yes, THIS SHOULD NOT BE THE FUTURE.
Many Filipino engineers have already converted their cars to electric vehicle. My friend called me saying he knows a guy who converts cars into electric vehicles. The cost was too low I am certain it is incorrect. Always doubt something that sounds too good to be true. My overall guess is it would cost 180,000 PHP minimum to convert most sedans to an electic vehicle. The parts will be similar to what I have for my house. I found some Filipino companies getting rid of the Lead Acid which is crucial because this is not ideal for both cars and houses. They made it so smart that you can turn off your car engine with your phone in case it gets stolen.
Why can't I just buy a new electric vehicle?
Because it is wasteful too. I would rather spend that on Soju and Philippine mangos. The best of Asian stuff. Overall, there will be more waste if we treat old cars like old iPhones. And somehow maybe even old iPhones would get better treatment by those who only know how to take a selfie.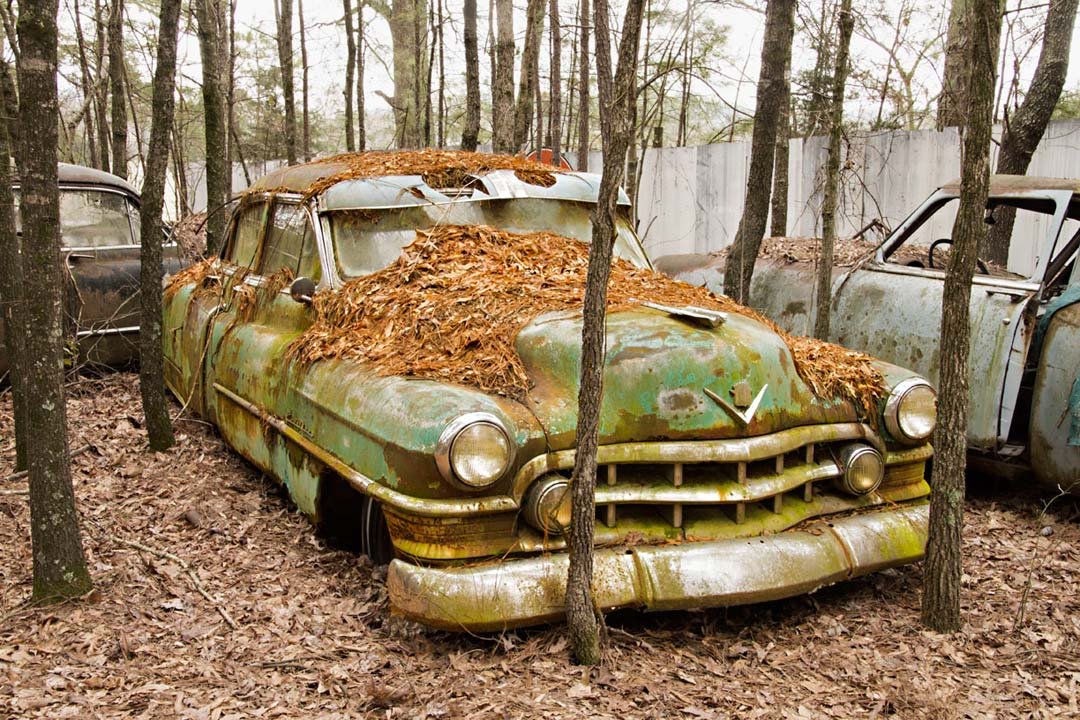 Source: World's Largest Old Car Junkyard: Old Car City U.S.A.
I have seen everything under my car and it looks like it will last for another decade. The best news is some critical brake parts can be upgraded to better ones as many have done this and shown how. Overall, it looks like kids stuff and anyone can do it.
Please note my car is automatic, and my license states specifically that I cannot drive anything other than an automatic 5-seater vehicles. LTO has changed the rules. It makes sense. The only thing that makes sense actually. I am still anti-LTO overall.
EV kits are currently expensive, and while I studied nearly ALL of the wiring on my engine bay, I will not do it myself. Yes, I really mean nearly everything. It is good thing to know nearly everything, but some knowledge is useless in the future. I will add learning combustion engine as one of the top things you should never learn. You can learn about the old financial system and Generally Accepted Accounting Principles, and I am certain that would be around even after web3000 or whatever they will call it. But learning about fixing conventional cars is an expense you should not take unless of course, the problems are minimal like carbon buildup on valves and fuel injectors which you can do yourself.
Similar to house powerwall systems, cars should have 48V batteries and never 12V ones. Why? Because unlike the conventional cars that use fuel, you will need either a battery swap which NIO does or recharging your electric vehicle. My country does not have a single electric vehicle charging station. NADA. Because I know about the buck down converters, I am not afraid of the fact you need 48V ones. Well, if they fail, just treat them like a spare tire on your trunk. They are getting tinier each year by the way. Smaller than the smallest screwdriver.
Another important question in the future is how will LTO deal with these car modifications. Normally, during vehicle inspection they check your engine code and whether the engine still matches what is on the original car model. Likely, they will charge me higher for the conversion much like how the Bureau of Customs charges us more if we have something over $200 shipped from overseas. If you are a Filipino, what do you think? Will they go lower than how they already are now? I am quite certain everyone in the world can go the right direction but this government can only get more idiotic.
I was in my college years when they were talking about "smart cities." And so far, there is nothing smart even about road designs. If you lived nearly everywhere, you will see a significant difference in road designs. Philippine roads seemed to have been built and designed by low I.Q DPWH corrupt officials. Traveling is expensive right now, but search how roads look like overseas and compare them to how roads look like in the Philippines. Every year, it is getting even worse.
In the future, I hope my car upgrades will be done and the world will look a lot better. We hope for less calamities. The easiest for me to work on were the sensor installations. I have front and back sensors. They are also crucial for safety reasons. Car automation and AI is not even important. Honestly please just learn how to drive. These are absolutely useless tech for me.